Pierre Roy Oboe Gouger
The gouger may be purchased in two formats, Assembled(completely setup) or Unassembled as a Kit. With the kit the buyer will need a phillips head screwdriver. Also, some thread lock is required for the bearing spindle bolt. I will enclose some instructions and post some hints online via my Youtube channel.

About the machine:

It is a single radius design and is very simple to use. The blade, being the most important aspect of the machine has been designed with a curve that is based on a simple 5.5 - 4.3, 4.5 radius. The bed and the guide have been formed with the latest computer controlled cutting machines to a very high tolerance with the curves of the guide and bed matching at 5.5 mm radii. The Blade is hardened and zinc coated steel to avoid rust and insure a long life. The gouger cuts very cleanly and has a unique feel unlike other machines. The cane has a profile of 60-45 mm and because of that has considerable strength as well as a beautiful sound. Typically, a single radius machine is not known for it's strength with the gouge but this machine is the exception while resulting in a beautiful sounding and stable reed.


As I have said in the video preview of the machine there is a separate price for Academics, meaning students or teachers or any type of University or secondary system so that this machine can be made more affordable for those interested in controlling an aspect of reed-making that is crucial.

Cost:

Academic:

As an academic purchase, you will be required to submit an email address that is concurrent with a school of higher learning and possibly a copy of a student or faculty ID.

pierre roy gouger Kit - $725
Assembled and Setup - $795

Professional:

pierre roy gouger Kit - $800
Assembled and Setup - $925

Miscellaneous Digital Micrometer - $50
Waterproof Rugged Foam Fitted Case - $50



For more information etc. or if you would like to purchase please email me at:

pierreroyoboe@gmail.com


Free shipping is also included.
​
​Future models may be provided with an additional double radius carriage and guide that will be easily swapped out.
Also you may be sent emails with regard to updates to the machine.

You may also purchase by check or money order if that's preferred.

Best,

​Pierre
Free Shipping for most orders except overseas.
---
Oboe Reeds
These are classic American style oboe reeds.
The reeds are easy to play have a beautiful tone and are very stable.
The reeds are ideal for all players.
Now, with all natural cork tubes.
A word about the standard pierre roy oboe reeds. I have been asked in the past what is the shape and gouge etc. for the reeds in the hopes of finding a less expensive version of the custom reeds. This is something that changes according to the way the gouge is working with the shape and the tubes etc. Sometimes a Gilbert shape will be used and sometimes the Pfieffer Mack or other shape will be used so this is something that cannot be predetermined or relied upon when purchasing. I will make the reeds as well as they are able with whatever means necessary, meaning you can be assured of a very high quality oboe reed.
Oboe Reeds.

$23.50 per reed.

A little bit about tubes and how they effect the overall finished reed.

​Having played different instruments throughout my career I have observed a few things about various tubes (staples) how they are made and what are some advantages and disadvantages to the various brands out there.

To begin with it seems that when an instrument manufacturer also makes tubes for that brand of instrument in my experience those are the tubes that should be used. For example, many oboists like to save a dime or two by purchasing lesser priced tubes but that musician in particular plays a Loree oboe. Some of these tubes that are not the Loree brand are going to cause some intonation and projection issues. I would recommend and this is not necessarily because they cost more, that a Loree player should make their reeds on Loree tubes. Personally, I don't particularly like working with the Loree tubes because in general I find that they are rather small, including the AK tubes. It is difficult to find shapes that will fit such a small aperture. Back in the day when I was coming up through the conservatory and such the tubes were actually manufactured differently then they are now. Nowadays most all brands of oboe tubes are punched. Meaning there is a mandrel that with great pressure forces or extrudes if you will the metal through a die to form a conical shape which is cut and polished to size. Earlier tubes from the end of the last century (I can't believe I'm saying that) were rolled and soldered. The rolled tubes have a slightly different profile and many shapes of that era would fit easily. The old rolled tubes also in my opinion had a smoother sound between the notes and were a bit more mellifluous in the upper register. In any event the tubes that I use for the standard Reeds are as close to the AK tubes as you will find and they work well with most shapes except for Sara, and Caleb -2 and some of the more narrower shapes. That is why I do not pair certain tubes with certain gouges and shapes, they just don't function well.

That being said I do not want to discourage those that would purchase the standard tubes for I find that they have a beautiful tone are stable and do not leak with the majority of shapes.
Reeds made with Loree AK tubes
Reeds made with Standard Roy tubes
Oboe Reed Blanks
Available in the Following Original Shapes;
Robinson-Barr
Pfeiffer Mack
Pfeiffer Brannen-X
$10.00 per blank
---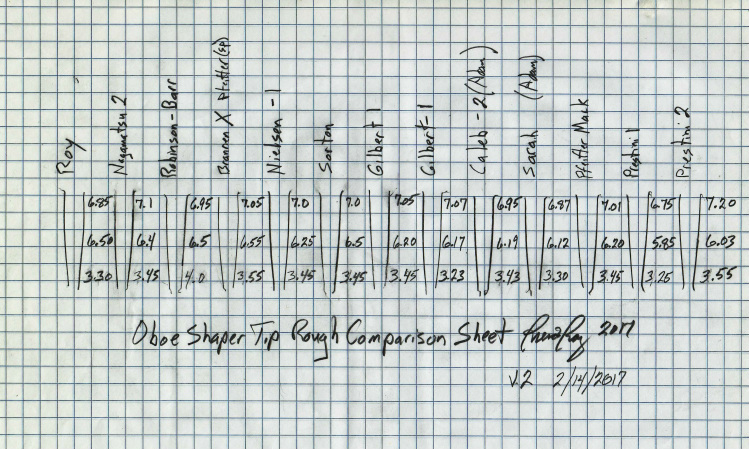 Gouged Cane

5 piece minimum

The cane that I have been using for an extended time now is Loree cane. It seems to be the most consistent, reasonably strong and is easily acquired. Currently during fall, winter and early spring I prefer to use the Ross machine.
Shaper Tips

---
Oboe Tubes 47mm
---
Sharpening Stones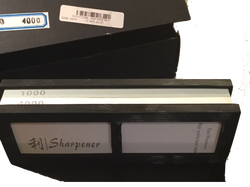 Japanese Water Stone. Combination 1000/4000 grit with Rubber base. Only 1 remaining.
---
Digital Micrometer
Used to measure gouged cane thickness. Very precise measurements with this device.
​$55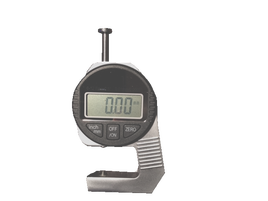 Gouger Machine Setup and Repair
Gouger Blade sharpening and Gouging Machine Setup

I use a 110 RPM stone aligned with a jig to resharpen blades to their original shape. It is a water cooled sharpening system to avoid affecting the blade steel temper. The blades can be re-honed or shape can be altered. However I must have the gouger machine in order to insure that it matches the guide for any altering of the blade. Any blade with a center bolt will easily attach to the jig. The cutting plane is aligned to the original angle and once that is established the blade is then turned on the stone. E-mail for more information. I can also manufacture new blades for your English Horn or oboe gouger. The Blades can have a curved that you require and are cut drilled and polished from oil hardening 01 or A1 steel, heated and tempered.

$50.00 new gouger blade

$35.00 blade sharpening

$100.00 gouger setup and sharpening.

​Email for inquiries.
Oboe for Sale

Oboe for sale: 2011 Laubin Cocobolo, Played on and off for half a season. Mint. Comes with beautiful Double Case and Hydrometer, Reed Case. The case was custom made for me and highlights beautiful soft leather. The shearling in the case cover is white as the driven snow showing no signs of usage. The case itself has little to no signs of wear.
The oboe is fabulous. Stunning tone and best scale in the business that we have come to know through Paul's instruments.
​I waited twelve years for this oboe after being put on the list and I'm not even sure there still is a cocobolo list. These are very special instruments.
$15,000. OBO
email me @ pierreroyoboe@gmail.com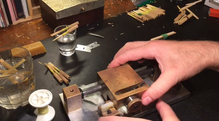 Marathon reed making lesson. An all day event whereupon the principles of the gouge, cane, shapes, tubes,
reed knives et al are thoroughly examined as well as tying, scraping, gouge set-up and many other aspects
of quality reed making are instructed. $500

​ Please contact me for more information.
---