Free Shipping for most orders except overseas.
---
I have tried many many peoples reeds and yours are by far one of my favorite. -Josh
Absolutely love your reeds. Consistency is great too...love them. -Matthew
I love the quality of the reeds... -Claudia
The reed is fantastic. I will be ordering more soon. -Pharid
...magnificent reeds. -Bjørn
I just wanted to let you know how much I have been enjoying the reeds you sent me. I really have never played better! -Matt. P.

Oboe Reeds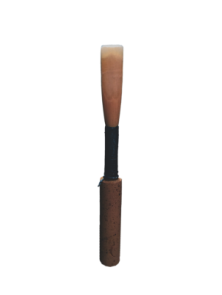 These are classic American style oboe reeds.
The reeds are easy to play have a beautiful tone and are very stable.
The reeds are ideal for all players.

Oboe Reeds.

$23.50 per reed.

Reeds made with Loree AK tubes
Reeds made with Standard Roy tubes
Oboe Reed Blanks
Available in the Following Original Shapes;
Robinson-Barr
Pfeiffer Mack
Pfeiffer Brannen-X
$10.00 per blank
---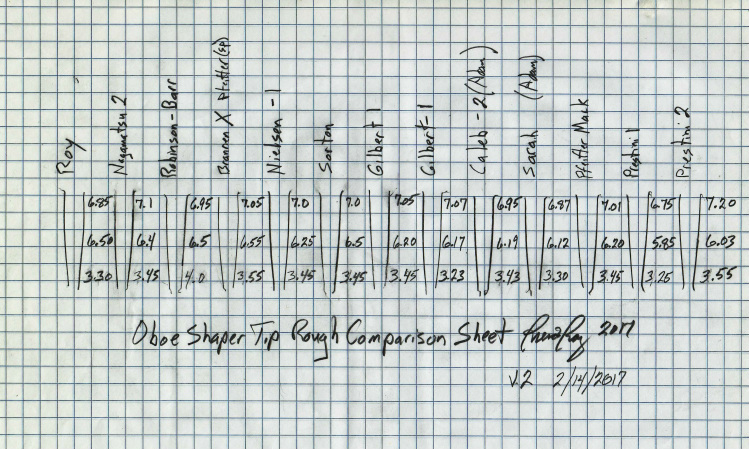 Gouged Cane

5 piece minimum

The same cane and gouge that I use to make the reeds. An excellent gouge that works well with a variety of canes.

Shaper Tips

Please inquire about available shapes.
---
Sharpening Stones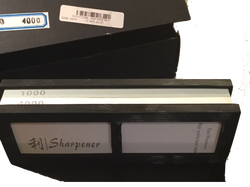 Japanese Water Stone. Combination 1000/4000 grit with Rubber base.

---
---