Pierre Roy Oboe Gouger to be available by September 15, 2017
​$1025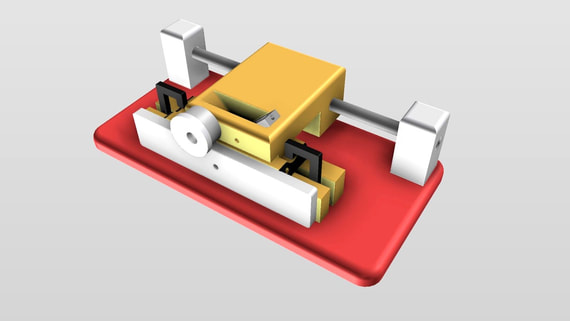 Free Shipping for most orders except overseas.
---
Oboe Reeds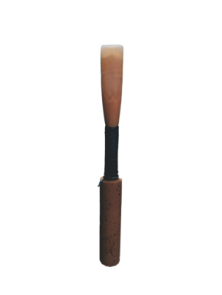 These are classic American style oboe reeds.
The reeds are easy to play have a beautiful tone and are very stable.
The reeds are ideal for all players.
Now, with all natural cork tubes.
Oboe Reeds.

$23.50 per reed.

Reeds made with Loree AK tubes
Reeds made with Standard Roy tubes
Oboe Reed Blanks
Available in the Following Original Shapes;
Robinson-Barr
Pfeiffer Mack
Pfeiffer Brannen-X
$10.00 per blank
---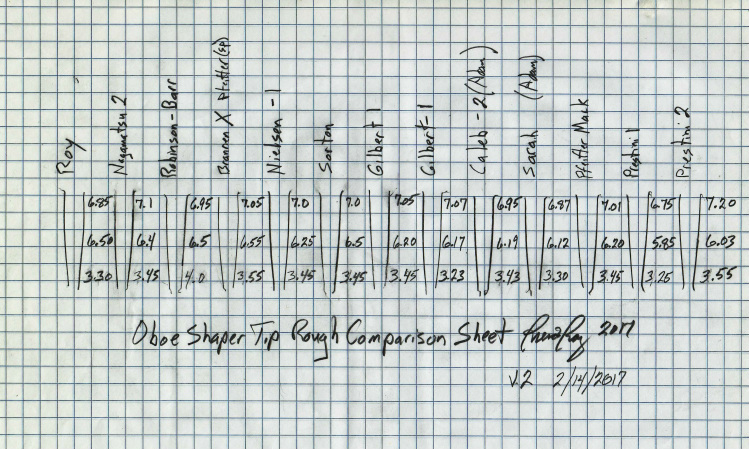 Gouged Cane

5 piece minimum

The same cane and gouge that I use to make the reeds. An excellent gouge that works well with a variety of canes.

Shaper Tips

---
Sharpening Stones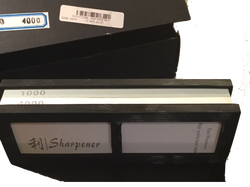 Japanese Water Stone. Combination 1000/4000 grit with Rubber base.

---
---
Gouger Blade sharpening and Gouging Machine Setup

I use a 110 RPM stone aligned with a jig to resharpen blades to their original shape. It is a water cooled sharpening system to avoid affecting the blade steel temper. The blades can be re-honed or shape can be altered. However I must have the gouger machine in order to insure that it matches the guide for any altering of the blade. Any blade with a center bolt will easily attach to the jig. The cutting plane is aligned to the original angle and once that is established the blade is then turned on the stone. E-mail for more information.

$35.00 blade sharpening

$100.00 gouger setup and sharpening.

​Email for inquiries.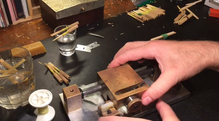 Marathon reed making lesson. An all day event whereupon the principles of the gouge, cane, shapes, tubes,
reed knives et al are thoroughly examined as well as tying, scraping, gouge set-up and many other aspects
of quality reed making are instructed.

​ Please contact me for more information.
---