Pierre Roy Oboe website offers many additional oboe reed making services as well as hardware implementation, gouger blade resharpening, gouger machine setup and software solutions for your music and visual needs.

Mr. Roy is an educated Movie and TV Vfx artist with experience both in still images and the many aspects of computer aided effects and design. Mr. Roy has worked professionally in the Movie and TV industry and is also a music software aficionado and live music performer in the realm of EDM as well.

Skype and Scrape is a realtime one on one reed making tutorial utilizing the latest in HD broadcast to analyze and guide oboe reed makers as they navigate the treacherous realm of tone production.
Please inquire via email for rates and scheduling.
---
Skype and Scrape

Live oboe reed lessons Via Skype

Gouger Setup and Blade Sharpening

Pierre Roy oboe can setup your gouger and sharpen blades also recommend changes in the guide or curvature of blade

Photo and Film Restoration

Experience and educated photo and film restoration.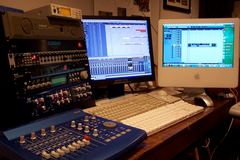 Experienced and successful editing of audition tapes, cd's etc. for college entrance auditions, summer music festivals or personal recordings. Editing consists of trimming and splicing takes, fixing pitch and timing, proper hall reverb as well as file export in most known mediums.
---